Thursday, 11 August 2016 22:40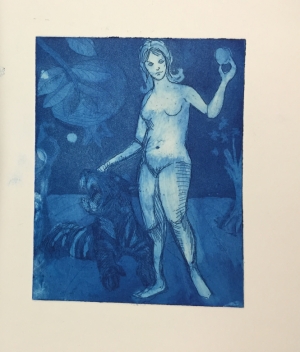 This is a print made using aquatint. The process involves drawing on metal, etching texture onto the metal with wood dust, acid and wax, and using fire to temper and tame it at various points. All very laborious and exciting.
The image is of a nude female and her Tiger. Persephone, perhaps. In a pomegranate grove.